RISE recently invited Grade 9 families from the RISE Network to its first Family Workshops offered in both English and Spanish. Over 40 families from 10 schools engaged in small group conversations, explored the importance of Grade 9, and discussed strategies to support students' on-track achievement.
Families and Educators as Partners
During interactive panel discussions, RISE team members, school administrators, and on-track coordinators answered questions from families on topics ranging from attendance to remote learning to the importance of credits and communication with school counselors. 
Here are some highlights from that conversation:
What advice do you have for me as a parent that is navigating COVID and high school transitions?
Help your child develop a time management system that works for them. Help them get organized, make sure that they have a space to keep their materials. There are ways that we can get innovative without spending too much money.  Lastly, transitioning to high school, going into a new building and making new friends is difficult and now we're in this time of COVID so keeping our kids motivated during this stressful time is really important for us.
Nichelle Woodson, RISE Network Success Manager
How can I keep track of my child's attendance when they are learning remotely?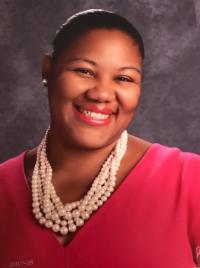 Depending on the school you attend, schools have a platform to track attendance such as PowerSchool. I encourage parents to reach out to your child's school counselor, and they can email you the instructions for PowerSchool and you can have that load right onto your phone. You will receive an email or an alert that lets you know whether your child was in class and engaged.
LaShante James, Assistant Principal – Brien McMahon HS
What is the best way for my child to catch up if they are behind in school work?
Constant communication with teachers is very important. Teachers can let you know which assignments are a priority for students to complete and keep you up to date on what is missing. Communicate with your teachers, on-track coordinators, and counselors to make sure you are all on the same page in supporting your student.
Daemond Benjamin, On-Track Coordinator – Hartford Public HS
What should I be doing to support my child in addition to academics?
I think it's really important to celebrate our students. When they're feeling successful, celebrate them and encourage them. And when they are feeling defeated, then we need to encourage them and build them up. That's our responsibility. Always celebrate your children!
Nichelle Woodson, RISE Network Success Manager
What should my 9th grader begin doing now along with grades and attendance to prepare for the college process?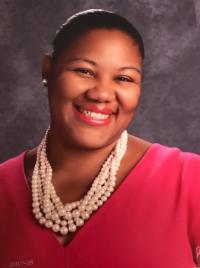 In this virtual environment there are opportunities for students to participate in clubs and organizations in their building. I truly encourage students to do that because it serves two purposes: it helps you find your niche or your talent – maybe something you didn't know that you really had a passion for. And it also ties you to the community because it's very difficult not being physically in the building and also not knowing people since you're new. So, I would really encourage you to join clubs, sports, and organizations on campus that are safely operating.
LaShante James, Assistant Principal – Brien McMahon HS
Families and Educators as Partners
This family workshop is just the beginning of RISE's efforts to engage families in our network, and we are excited to welcome families as partners in promoting student success. We are especially thankful for our administrators, educators and RISE team members who served as panelists and wonderful resources for our families across the network.
If you are interested in learning more about our workshop, please take a look at our workshop materials here.